Providing evidence-based hospital plans and management systems tailored made as per clients requirements and budget.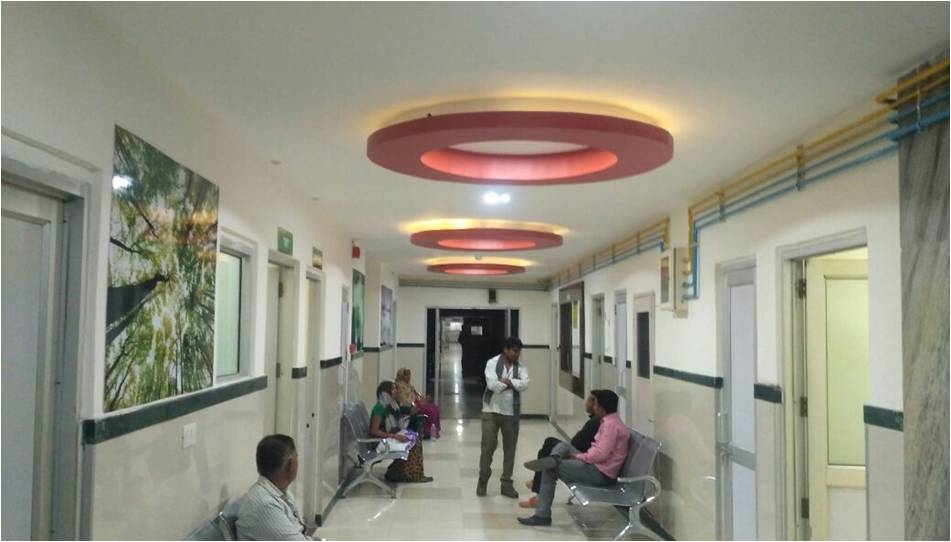 Requirement based Hospital Facility Planning, Hospital Designing & Development
Design Studio provides requirement based hospital planning, design, and development services. We utilize our years of hospital design and operational experience to assist with development of new healthcare facilities, redesigns, and workflow optimization immersed in a logical, actionable approach. Our team can assist you in the planning process, help you avoid common pitfalls and setbacks, and develop facility solutions that are forward thinking, yet practical, cost effective, and requirement based.
Our hospital planners and medical advisors have developed more than 10 million square feet of built-up area exclusively for hospitals. We help evaluate your current state, considering a variety of internal and external factors of project. We focus on developing a framework for systematically realizing your future state.
Design Studio offers development of world class patient centric hospitals with state of art infrastructure and technology to deliver world-class healthcare facility with a service focus, by creating an institution committed to the highest standards of medical & service excellence, patient care, scientific knowledge and medical education.
Deisgn Studio recommendations and architectural features would conform to;
1. Setting up of new hospital as per Green Building norms
2. Development of the hospital as a hub for medical excellence for surrounding geographical areas.
3. Regulation of traffic flow of patients, staff, visitors and doctors within and outside the hospital, Entry of emergency, OPD, cafeteria / kitchen, emergency and building services distinct and separate for easy movement of patient, visitors, doctors and staff.
4. Identification of zones for clinical, non-clinical, services, soft functions and critical areas.
5. Placement of building blocks as per functional relationship.
6. Proper and optimal space utilization and adequate treatment facilities
7. Signage, accessibility and circulation friendly for the blind/physically challenged.
8. Colour coded interiors, signage and wall pointers for guidance and ease of way finding.